Introducing our new sophisticated brogue shoe for men, Sidney in black or tan
. An opulent Oxford shoe, Sidney has the classic colour blocking of a leather Oxford with the charm and decoration of our signature brogue pattern. 
---
Learn why Tweed and Tan leather are a match made in heaven and why this Autumn you will want to get your hand on some Heritage style brogues.
---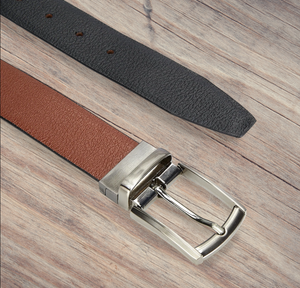 One belt, two colours of leather and a whole lot of luxurious style with our new reversible men's belt.
---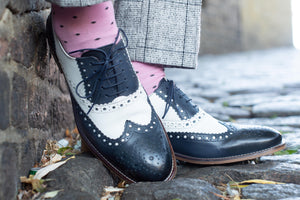 Blue is a colour which evokes trust and it's the go-to colour for most men. It is also a popular choice for any wedding palette. But why limit it to your shirts and your socks? Check out our list of blue accented brogues, for you to find your true blue brogue.
---
This summer why not get a little tan! By which we mean a little tan treat from London Brogues. Explore our wide range of classic tan shoes and boots for men.