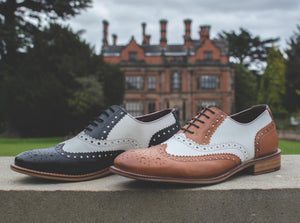 Learn all about the best ways to wear our most popular shoes, Gatsby. Though Gatsby is available in a wide array of materials and colours, we will be focusing on the two-tone style shoe known as spectator shoes.
---
This article explores the hottest wedding trends for grooms in 2023. We provide useful tips on how to incorporate these trends into the overall wedding look while keeping a balanced and coordinated style.
---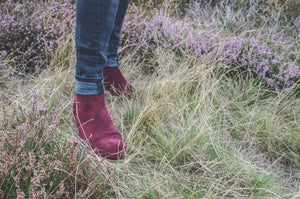 Are you looking for a stylish, comfortable and versatile shoe option? Look no further than suede shoes! We dive into the world of suede shoes and explore the many reasons why they are a must-have in any shoe collection.
---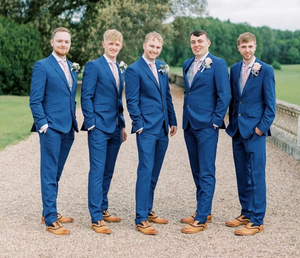 To the uninitiated, it may seem like men get a rough deal when it comes to picking out shoes for special occasions. 
This just isn't the case though! There is a huge amount of variety for men to pick their preferences from.
---
• brogue • formal shoe • leather brogue • mens footwear • mens shoe • Oxford
The danger of buying into trends is that they are fleeting. When it comes to footwear this leaves you with two choices: spend a fortune or 
compromise on quality. With London brogues, there is a third way.